"They work so hard to make your wedding special. They got to know us. They can help you add special touches to your wedding you would never have thought of. I just can't say enough good things about them."
Amber & Eric

, Steel Hearts Events, Woodstock, IL
Personal
Your wedding will be unique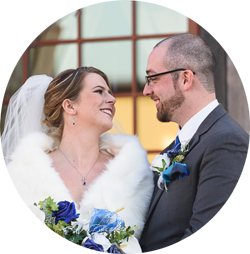 Stress Free
Be a guest at your own wedding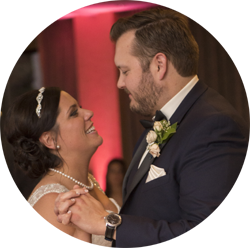 Fun
Celebrate with your family & friends
"Not only did Markee Weddings go the extra mile with planning and ideas but you could really feel an intimate extra touch they give to every single client. I do not believe any other vendor would have put that much effort in just to make sure our day was a day to remember forever to come."
Colleen & Jon

, Park Place, Crystal Lake, IL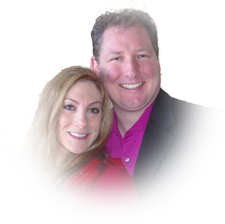 "As a recently married couple we understand how confusing and overwhelming it is to plan a wedding celebration. After our own wedding we realized that weddings didn't need to be cookie cutter and boring, that's why we started Markee Weddings in 2015 to help couples create a fun, unique and unforgettable experience for this once in a lifetime celebration"

Adam and Heather Garrison
Owner's & Professional Wedding Hosts
Chicago, Illinois
You can have an Unforgettably FUN reception in 3 easy steps
Check Your Wedding Date
Make sure we are available on the day you have chosen to have your wedding
Schedule A Consultation
Let's get together to see if we are a good fit and mutually decide to work together
Book Your Entertainment
Together we will create an entertainment experience you and your guests will love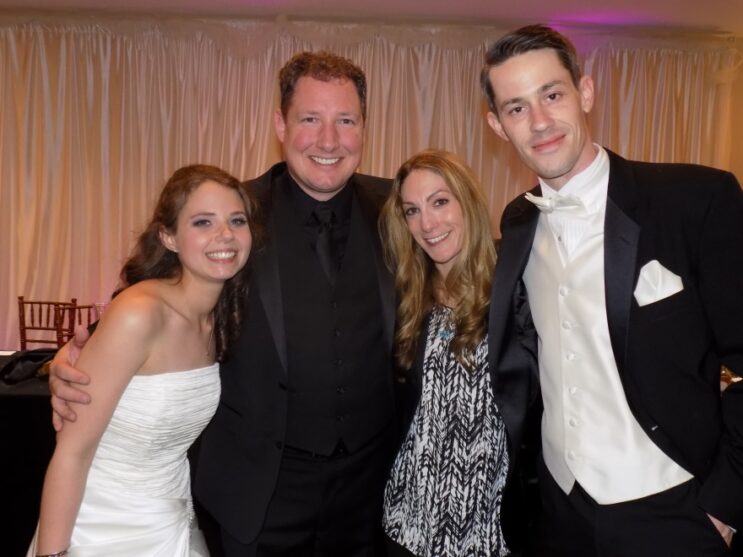 "We laughed, we cried, and we had the time of our lives. We're still getting compliments from our guests. We've been told by nearly everyone in attendance that it was the most personal and entertaining wedding they'd ever been to."
Allie & Vic

, 31 North Banquets, McHenry, IL
You don't have to worry about your clumsy groom stepping on your train and ripping out your bustle...not if you're prepared. Here's an opportunity to get our FREE Wedding Day Emergency Kit to potentially save the day for you in a stressful moment.